Can't Login to Cyber Range Exercise Area Account¶
Accepting your Course Invitation¶
Have you already accepted your Range Exercise Area course invitation email link?
Any Welcome or Error Messages?¶
Do you arrive at the "Thanks for your Interest" page and/or, do you see an error message that says "unable to get courses"?
This error usually indicates that you have not accepted a course invitation or that you are using a different OpenID provider (Google, Facebook, Microsoft) than you used when you accepted your course invitation. In this case, try the following:
Cyber Range Authentication Requirements¶
Authentication and getting logged into the Cyber Range relies on several "layers" of client PC/browser settings. Some of these requirements are controlled by your school or institution's network, system, and domain administrators, and so they should also be made aware of these requirements. Any of the following misconfigurations can cause Cyber Range login issues:
If any of these are too restrictive, or misconfigured, logging into the Cyber Range can be problematic and sometimes difficult to diagnose. Look at each of the sections below to determine what might be causing your user login issues and gather as much information as you can when submitting a ticket to our customer support team.
Browser Troubleshooting¶
If you have accepted your course invitation and you are sure that you are using the same OpenID provider and account that you used when you accepted the invitation, try the following:
Helpful Links For Browser Troubleshooting¶
PC/Laptop System Clock (Time & Date) Skew¶
Besides the browser issues above, other PC/laptop OS level issues can also cause web authentication problems. One that we occasionally see at the Cyber Range is that of the system clock not being synchronized, or one that has drifted a few hours, days or even months (or years!) away from the correct time. This can definitely cause problems at various levels of both your connection to the Cyber Range and general web browsing. An unsynchronized system clock may also interfere with authentication tokens between you, your OAuth provider (e.g. Google, MS-Azure, etc), and the Cyber Range.
Tip
The easiest way to troubleshoot client PC date/time issues is to simply examine your system's time/date setting to see if it's within an hour of being correct. If it is very far off (be sure to check the month and year too!), then correct it if you have access to do so. We recommend navigating to time.is to check your system clock for accuracy.
Some network/domain admins do not allow non-admin users to do this themselves. However, if you do have permission to adjust your date and time, please see this Microsoft Support Article for more information about how to set your time and time zone.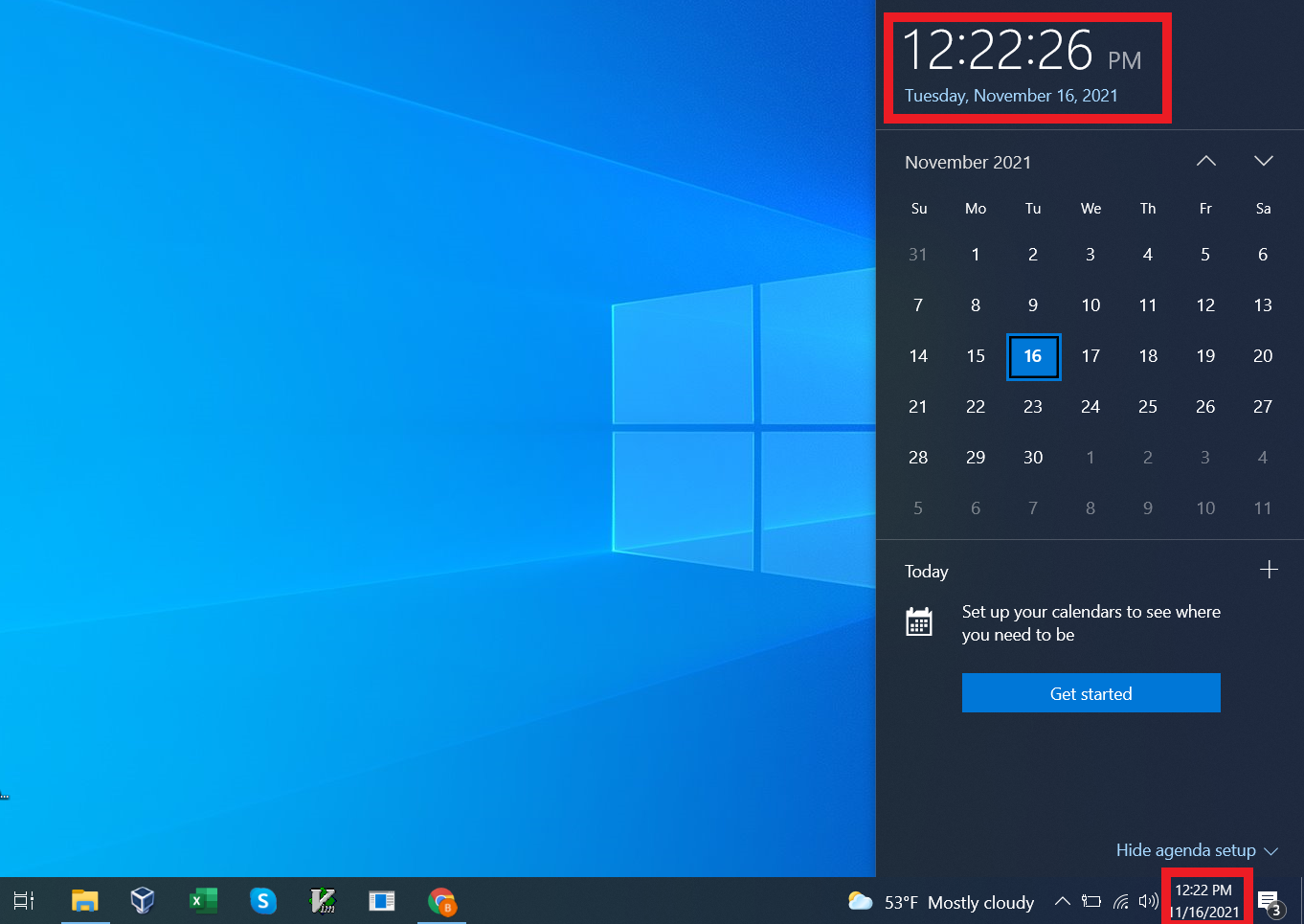 If this is indeed an issue on your system, then it is likely affecting others on the network too, so be sure to inform your network/IT administrators. Your local network should be setting and correcting your network operating system's clock when your system boots and connects to the network, so your network administrators may want to know about this.
School Networks¶
It is known that some school networks are more strict than others and may prevent access to the exercise area. Users should check the network and try to login from other networks such as home networks. More information can be found in our Network Restrictions Article.
Google/Microsoft Domain Auth Restrictions¶
While Domain Authentication restrictions are more rare and difficult to diagnose, some school IT/Domain administrators go the extra mile by locking down the school domain settings (e.g. Windows domain, MS-Azure, Google domain, etc) to block any/all third-party cookies, tokens, or non-school (aka "third-party") domain authentication attempts. While very secure, this can interfere with the Cyber Range's ability to use your school's domain to authenticate against Google or Microsoft Azure based accounts.
If none of the previous troubleshooting tips have helped, then you may need to reach out to your organizational IT or "domain administrator" for more information on this organization level OAuth configuration.
Tip
Try using a different OAuth provider as a quick test to see if this is an issue for you. If your school's Google authentication isn't working, please try a Microsoft login (e.g. Outlook.com, 0365, microsoft.com Windows login, github, or other Microsoft backed account). If your school's Microsoft/Azure login is blocked, please try a personal Gmail or YouTube (Google) login. If it works with a different provider, you should have your IT domain administrator investigate it.
Still Having Trouble? Contact Support¶
We're here to help you. If you have tried the above steps and still cannot log in, please Submit a Support Ticket with a thorough explanation of the problem and any relevant screenshots that may help our diagnosis.
Thank You for Your Feedback!